Campsite near Sisteron (15mn)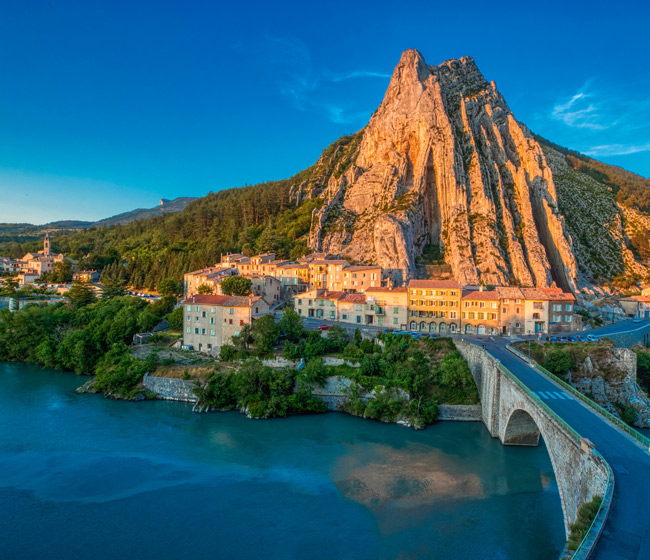 Gateway to Provence
The Flower Campsite Le Clot du Jay is ideally located in the heart of nature, yet close to Sisteron. In 25 minutes, you will cover the 22.8 km that separate the campsite from this superb town that is a tourist's delight.
Sisteron is a gateway city between Provence and the Dauphiné. Its situation gives rise to spectacular views of the Durance. Its citadel and fortifications make Sisteron a charming city to visit absolutely!
Top 5 things to see in Sisteron
In Sisteron, you will be struck by the exceptional natural spaces. The setting is enchanting. Of course, do not miss the famous citadel of Sisteron and its fortresses. Admire also the Rocher de la Baume and don't forget to visit the old center of Sisteron, with its maze of alleys and small stores.
Discover also the magnificent Notre-Dame-des-Pommiers Cathedral and the fabulous Earth and Time Museum.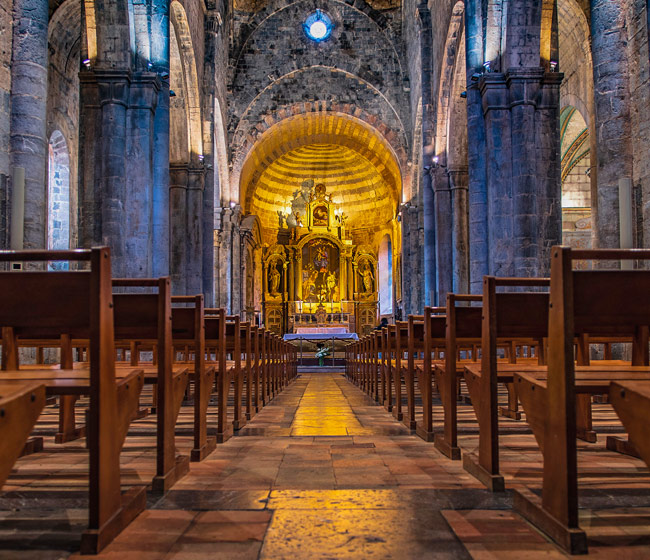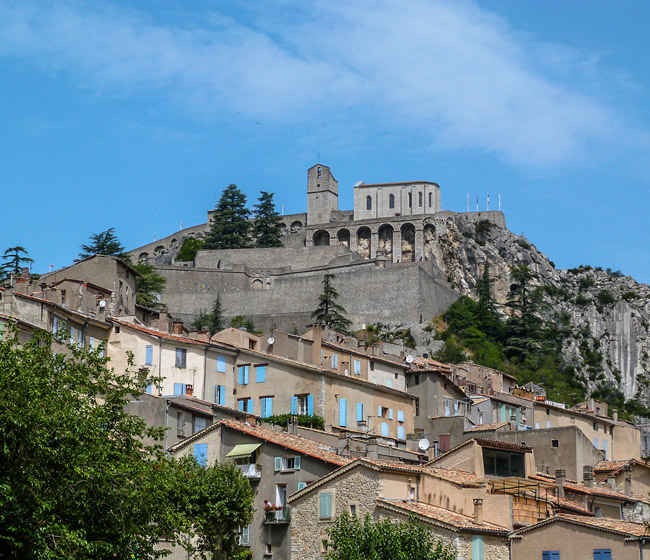 Its citadel
When visiting Sisteron, the site of the citadel and its ramparts is a must. It can be discovered with guided tours or a sound tour. Children can also discover it in a playful way with a game trail specially designed for them.
Two museums and a chapel are available to visitors to complete their visit. Don't miss the view from the terrace of the citadel. It is one of the most beautiful panoramas of Haute-Provence.

On the road to Napoleon
The city of Sisteron in the Hautes-Alpes is located on the famous Napoleon's road, 328 km long. It traces Napoleon's journey in 1815 from Elba to the capital in an attempt to regain his power. In front of the citadel, Napoleon was impressed by the resistance of the people of Sisteron. He had a meal at the Hôtel du Bas d'Or, to which a commemorative plaque bears witness, and then decided to quickly resume his journey.
The advantages of the campsite near Sisteron
Citadel of Sisteron
Old center of Sisteron
Notre-Dame-des-Pommiers Cathedral
Time and Earth Museum
The Napoleon Route
Discover the campsite pool and its surroundings