Campsite with snack bar and various services in the Alpes de Haute provence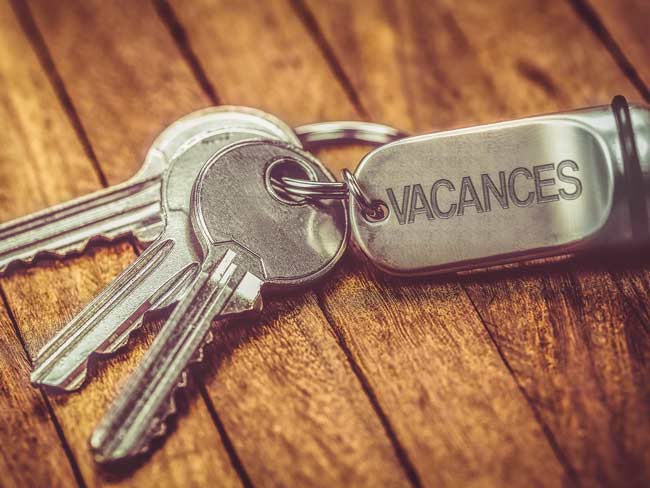 The reception
In the Alpes-de-Haute-Provence, in Clamensane, the campsite le Clot du Jay is open from April 16th to September 30th. The whole team is happy to advise you for your tourist visits and will lend you hiking, biking and cycling maps.
The loan of equipment such as hair dryers, ironing boards and irons is also available.
You hesitate in the choice of your rental? Do not hesitate to contact us. The reception is open :
from 8h30 to 10h and from 16h to 19h in low season
from 8am to 1pm and from 3pm to 6pm in high season.
Your pets are welcome ! We accept a maximum of 2 animals per rental property after authorization and with an extra charge, except for category 1 and 2 dogs.
To have access at a glance to all the information related to our campsite Le Clot du Jay, download the Flower Campings application. What to prepare your vacations in all tranquility.
Download the application

The snack bar in Clamensane
Eat on site or take your meal back to your accommodation and enjoy it in peace.
Our snack bar offers a variety of products, pizzas, fries, simple a la carte dishes and cold drinks, cocktails, smoothies and ice cream.
In the afternoon, take advantage of our gourmet break from 3:30 p.m. to 4:30 p.m. to come and taste our waffles, panini, smoothies!
In high season, the bar comes alive with themed meals and concerts. Prior reservation required.
In low season, our dining area is open from 8:30am to 10am and from 4pm to 7pm. Dinners are by reservation only.
In high season, we are open from 8am to 11pm. The snack service with hot dishes is open from 18:00 to 21:00.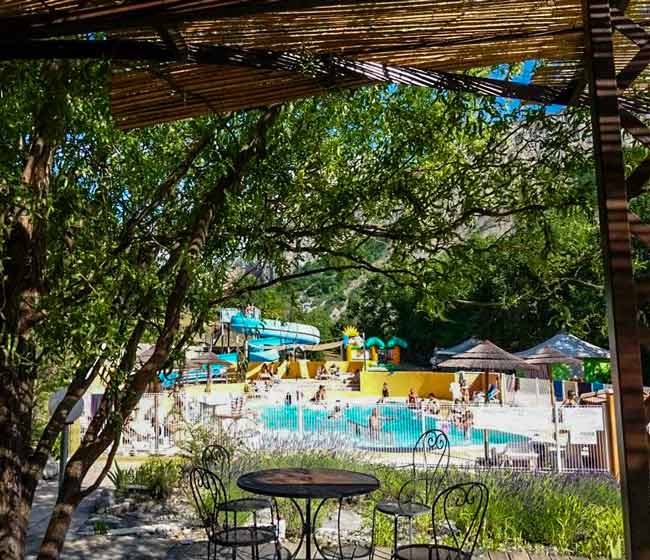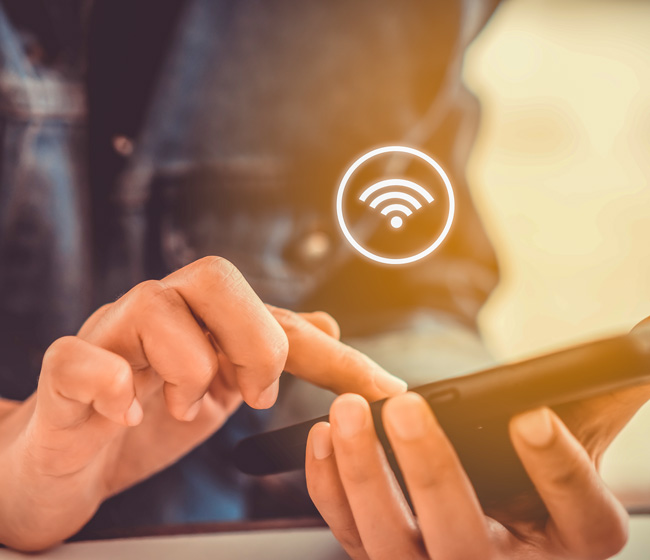 The services
WIFI
Connect for free to the wifi at the reception, at the snack bar and on the campsite terrace. By ecological commercial choice we do not offer wifi packages on the pitches.
Various rentals
To make your stay easier, we offer you additional rentals and options:
chairs, beds and baby kits
top refrigerators
sheets for 1 person at 7€.
sheets for 2 persons at 10€.
towels at 3€.
an additional person in a small tent on the same pitch : 5€/night
cleaning package : 70€/rental
Drainage area
Campsite owners, an emptying area is at your disposal.
Laundry
Are you coming for a long stay? Lighten your suitcases by bringing the bare necessities for your vacation. Thanks to the laundry located in the campsite, you can bring the minimum of clothes. The laundry does not have a dryer.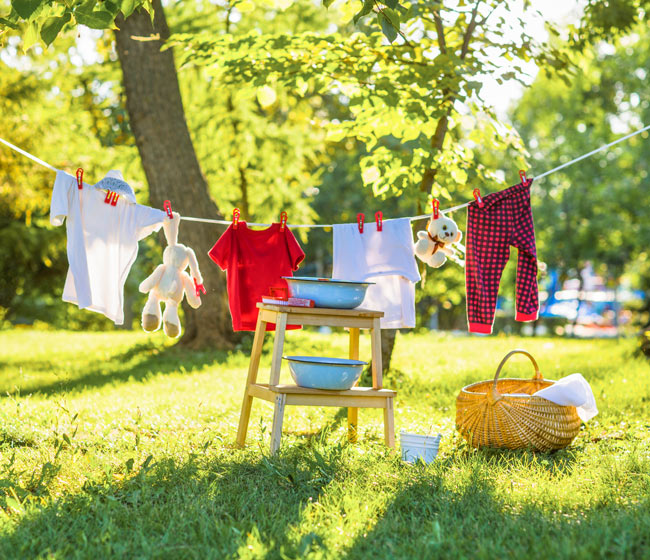 Collective BBQ
Want to share a good barbecue with your friends and family? Use the collective barbecue at your disposal and share a convivial meal.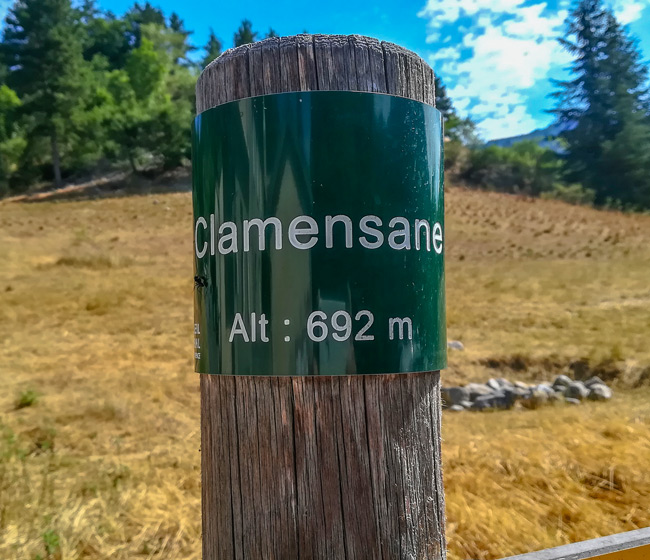 Regional information
All our team will inform you about the essential tourist sites to visit during your stay in the Alpes-de-Haute-Provence. Nature lovers, beautiful walks or bike rides are available near the campsite.
The convenience store in Clamensane
Located at the reception of the campsite, you will find in our grocery store all the first necessity products, as well as local products (fruit juice, honey, jam, meat, saffron….).
Our cellar of regional wines "Le domaine de Régusse", proposes you, in sale or in service, organic wines or wines IGP or wines prestige.
Are you more of a beer person? We have what you need too! Discover, on sale or on tap, 8 local beers "Bière de la durance", certified organic.
Access to shops and medical offices
All essential shops and a doctor's office are within easy reach, only 5km from the campsite.
Our additional services on order
Would you like fresh bread and pastries to start your day? Then don't hesitate to take advantage of our bread and pastry deposit service every morning, on order the day before. Deposit in low season, from 8:30 am to 10 am and in high season, from 8 am to 10 am.
Who says campsite, says vacations. And who says vacation says… roasted chicken with family or friends! And with our take-out chicken service, nothing could be easier. Enjoy the pleasures of the campsite.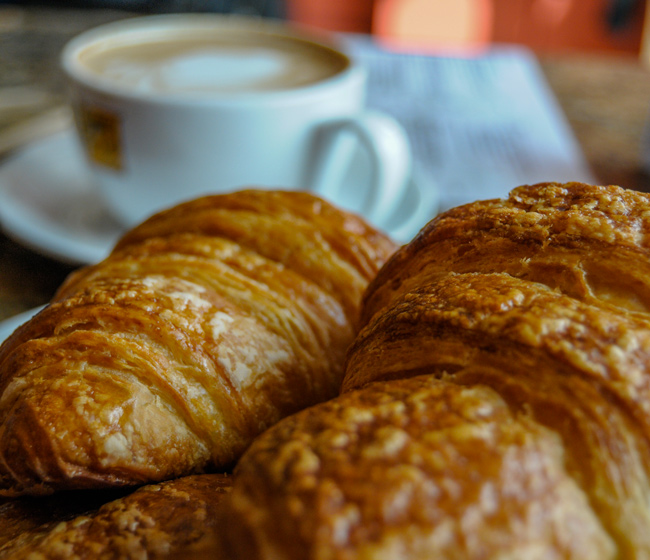 The advantages of our services
Advice on sightseeing
Animals accepted
Collective barbecue
Local shops
Snacks on site or to go
A very good welcome, recreation for children, perfect for adults, it is relaxation assured 😉
Laurent A.
A superb week in this beautifully situated campsite.
The campsite is well kept and the owners are very welcoming and do everything possible to satisfy their guests.
If you are looking for peace and quiet and nature, this is the perfect campsite.
Thanks again.
See you soon
Romain D.
I recommend this campsite 100%. We had a great vacation. Clean and very well maintained.
Our children had a great time.
Ideal setting to rest.
The owners are very nice and welcoming!
Usma R.
Discover the pool, the accommodations and the animations