Mobile home and chalet rentals in the Alpes-de-Haute-Provence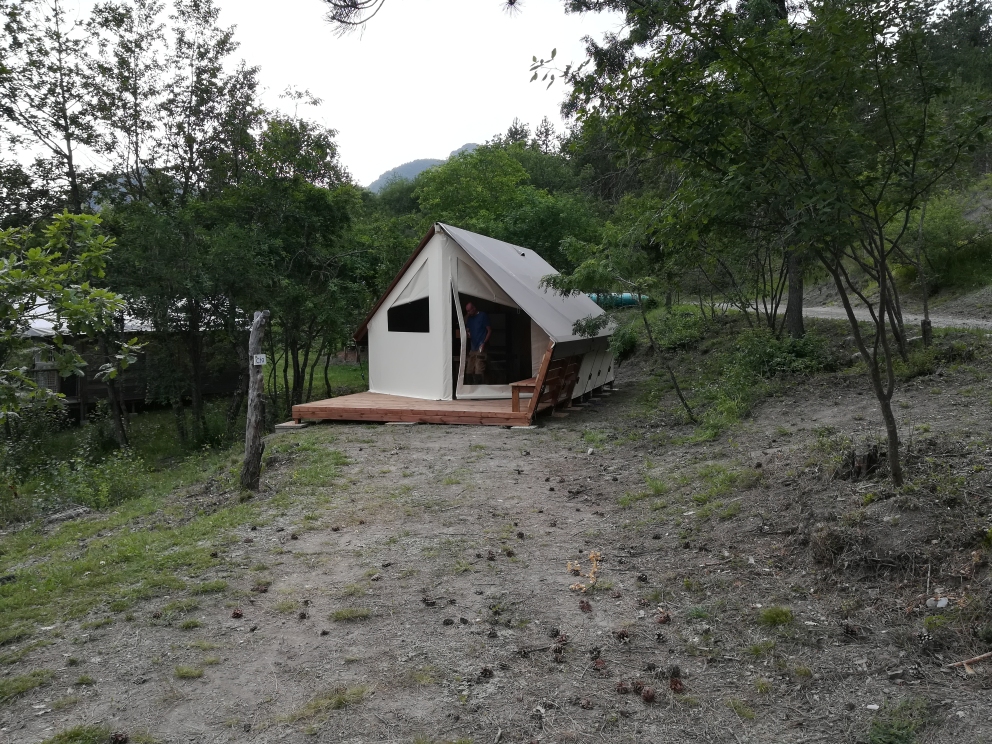 Tente junior Standard 21m²
Discover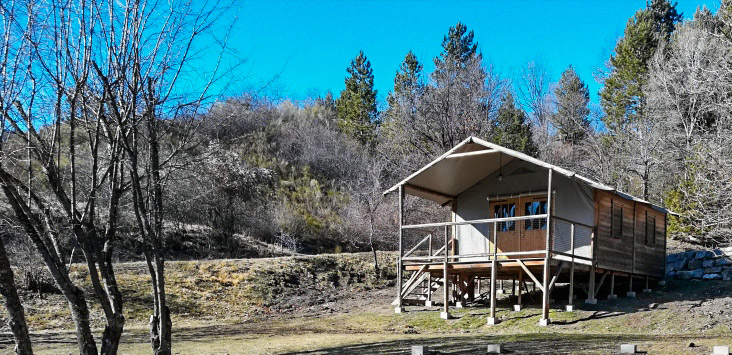 Lodge Cabin
Discover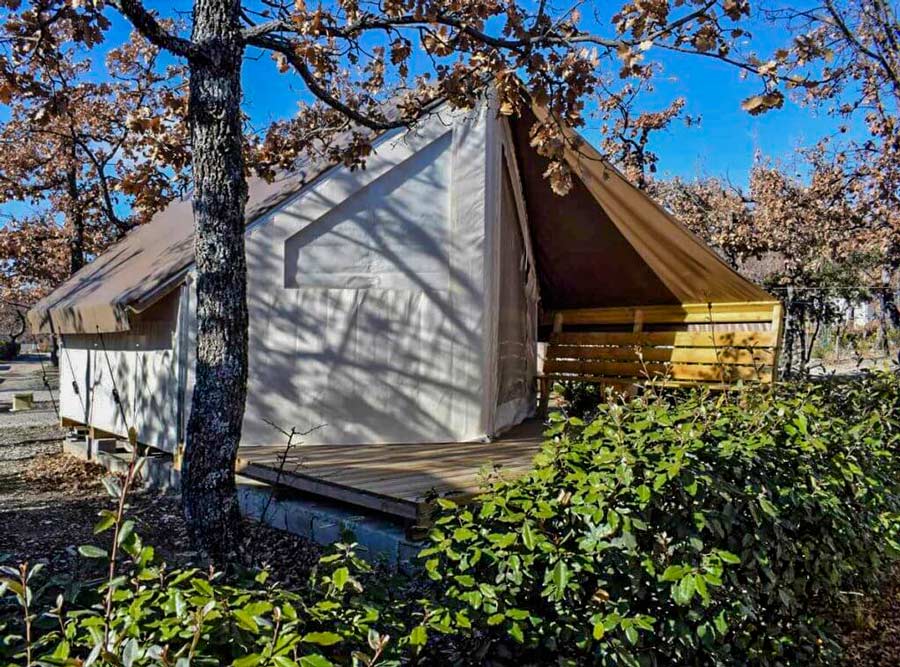 Junior Lodge Tent 17m²
Discover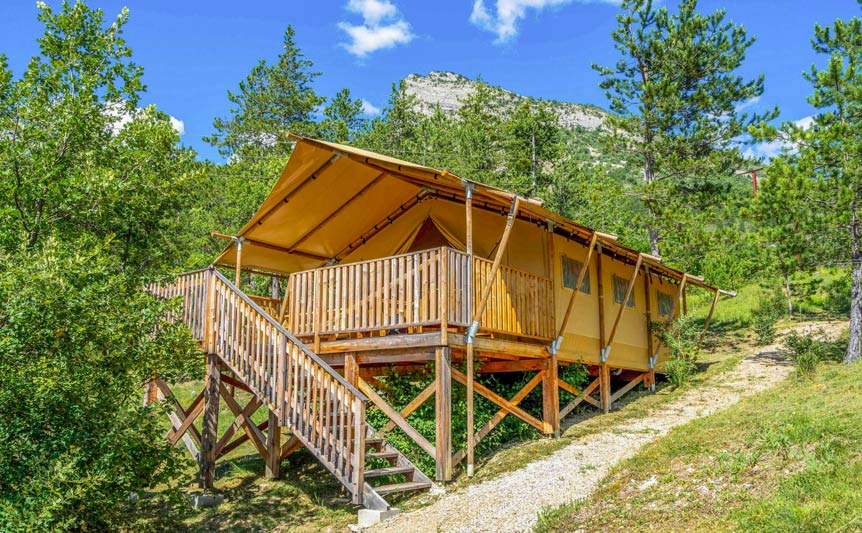 Premium Lodge Tent 35m²
Discover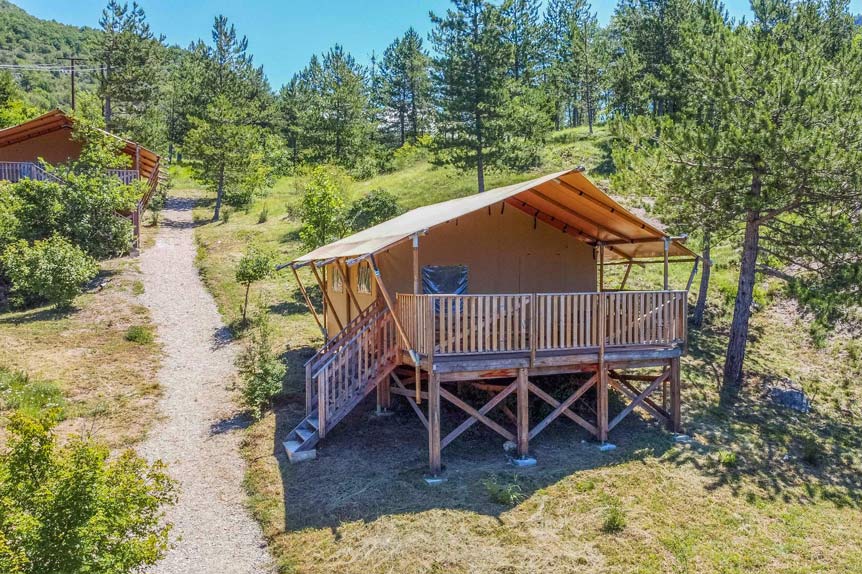 Lodge Tent 27m²
Discover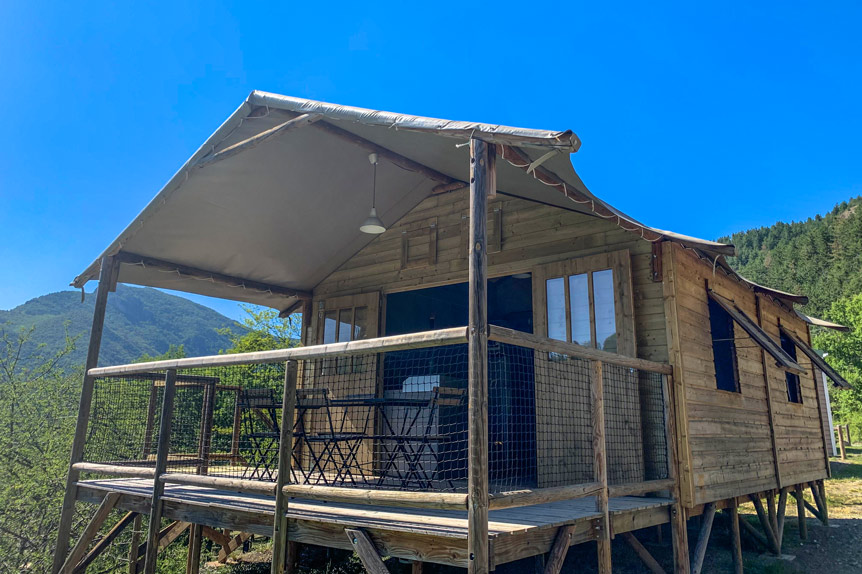 Lodge Cabin
Discover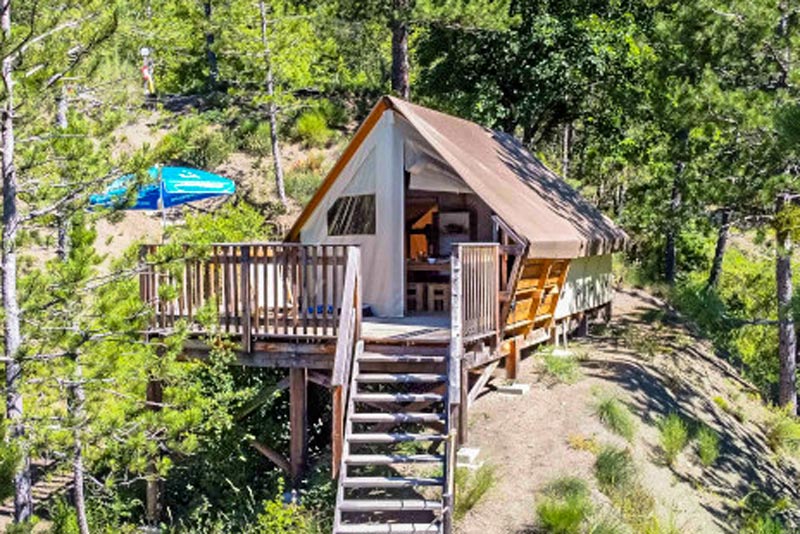 Junior Lodge Tent 21m²
Discover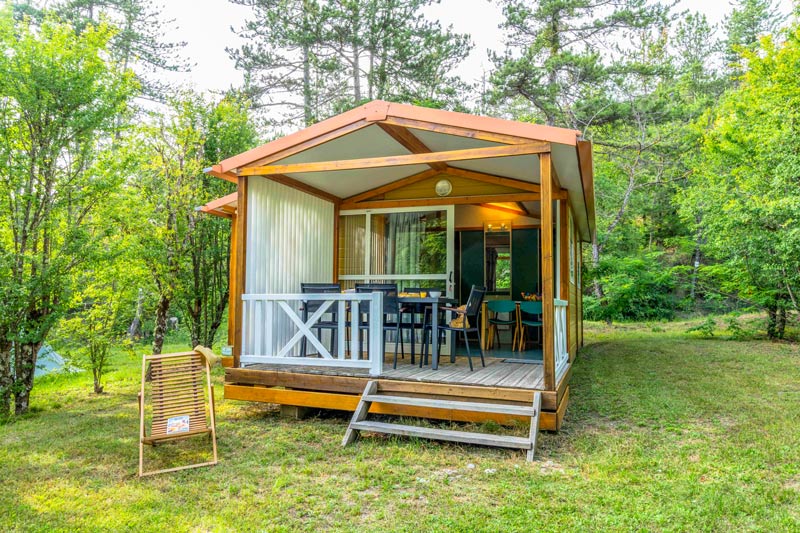 Chalet Gitotel
Discover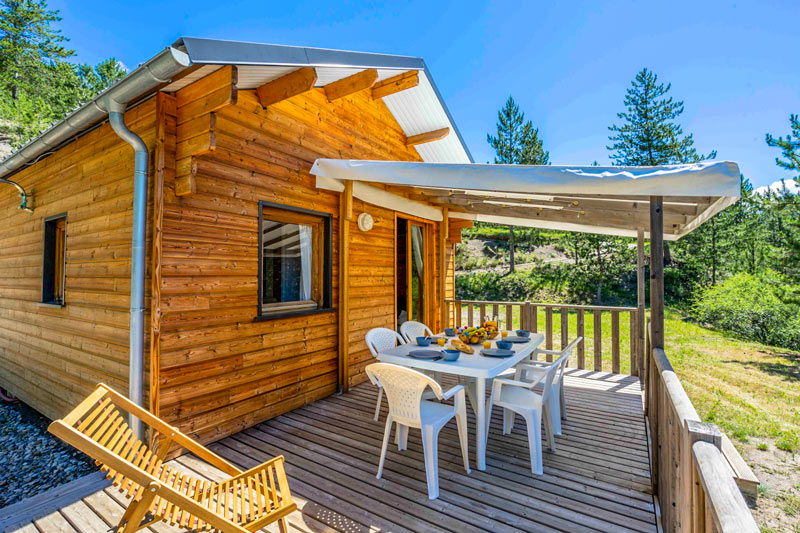 Chalet Wood
Discover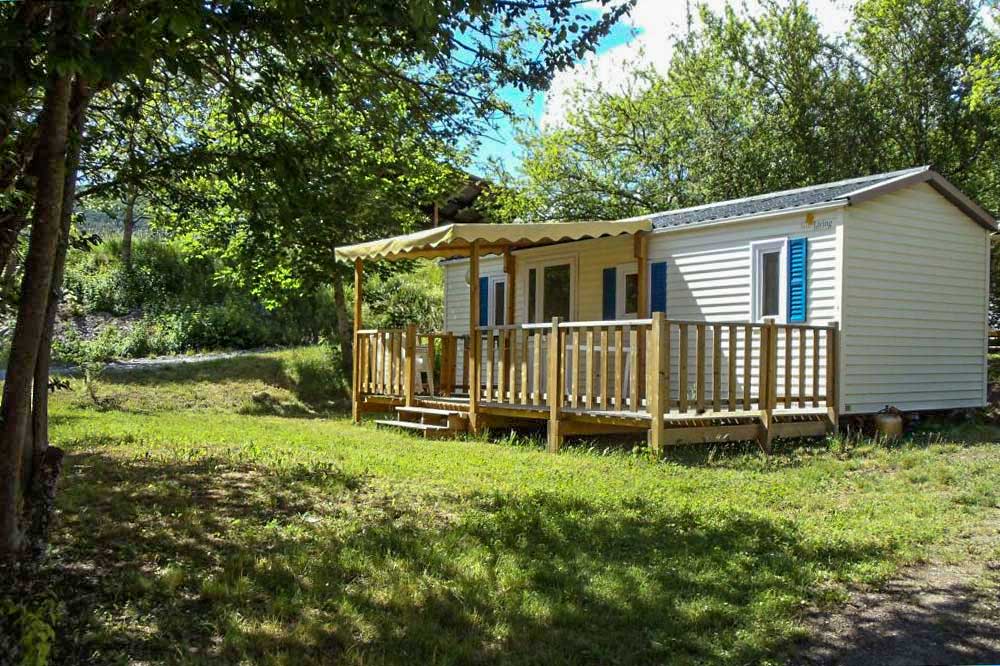 Standard Mobil Home Evasion
Discover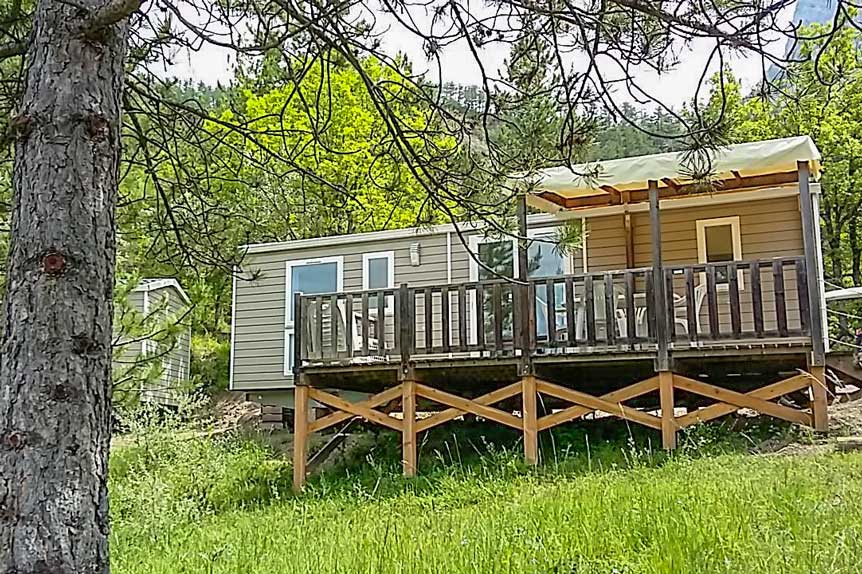 Mobile Home Comfort Trigano
Discover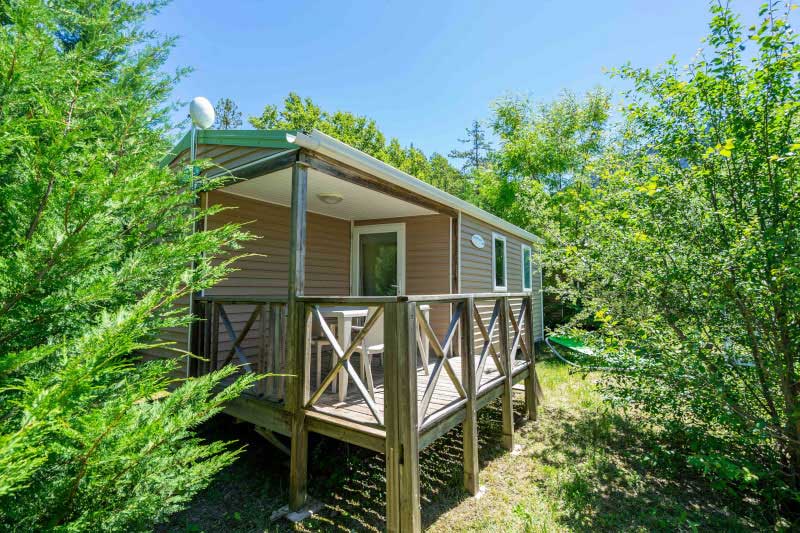 Mobile Home Comfort O'Hara
Discover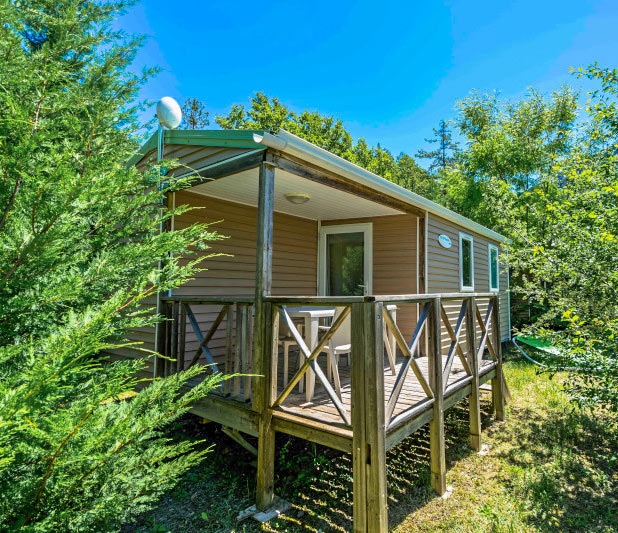 Our different ranges of mobile homes near Sisteron
For your stay at the campsite in Clamensane, you have the choice between rental pitches and several ranges of comfortable mobile homes.
The O'hara mobile homes can accommodate 4 people and are composed of 2 bedrooms. They also have an integrated terrace. The mobile homes of the Evasion range have a large semi-covered terrace and are designed for 4 people. The Trigano mobile homes are new rental accommodations offered since 2019 and designed for 4 people with 2 bedrooms and a semi-covered terrace.
Our cottages
If you prefer to stay in a cottage in our campsite, don't hesitate to book these comfortable rental accommodations at low prices.
Our Gigotel chalets have a covered terrace and can accommodate up to 5 people thanks to their 2 bedrooms and a spacious and comfortable space.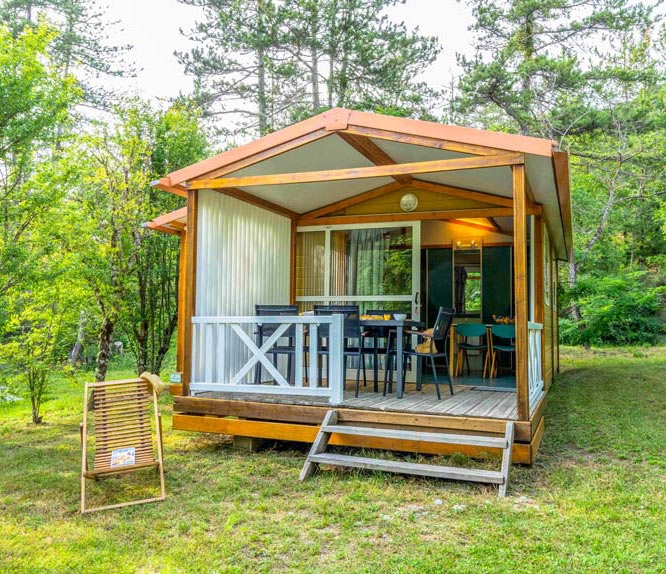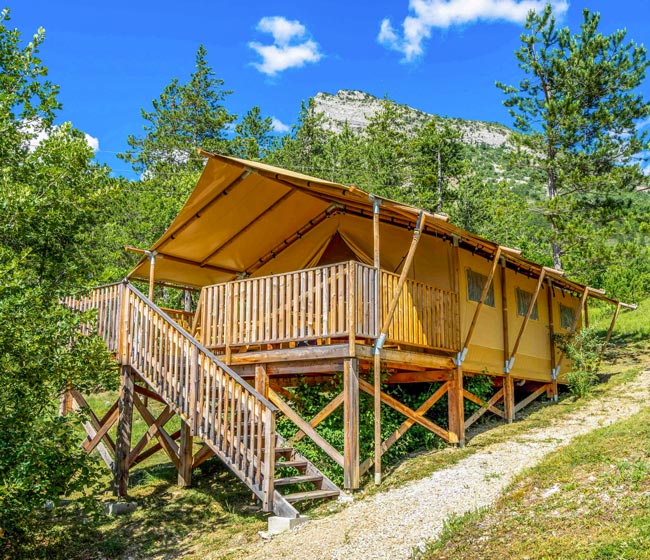 Atypical glamping accommodations
We offer you atypical rental accommodations of the glamping type: tent lodges, wooden chalets, cabin lodges and junior tents. These luxury accommodations are all comfortable.
If you are looking for an atypical rental for your next vacation, you will certainly find what you need among our glamping accommodations.
The lodge tent
Our lodge tents on stilts offer you a magnificent view of the valley and the mountains. You will enjoy all the comforts of home, including comfortable and spacious sleeping accommodations. However, this rental accommodation is not recommended for children under 6 years old because of the height of the stilts.

The wooden chalet
Our wooden chalets are available for rent for 6 to 8 people. They are composed of 3 bedrooms. You can enjoy your stay with a large family or a group of friends in a pleasant and natural setting.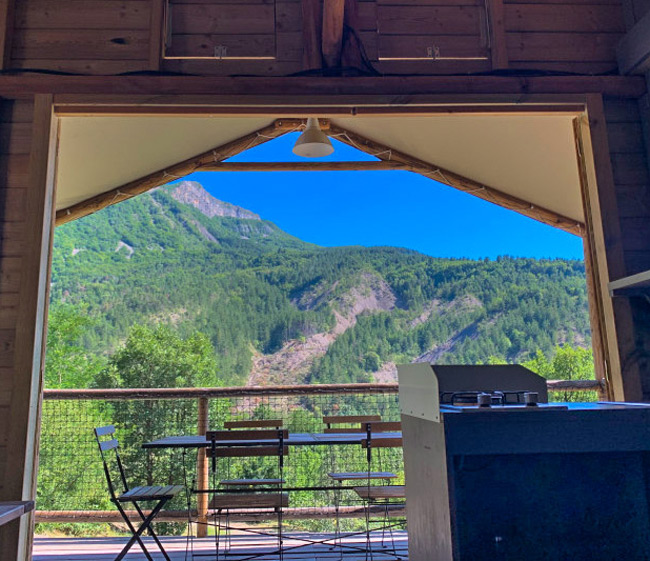 The lodge hut
Looking for nature and authenticity while keeping an optimal comfort? Opt for our lodge tents. These are luxury tent cabins on stilts integrated into the superb setting of the valley and the mountains. The walls are made of wood and the roof and walls are made of canvas. You will enjoy a fully equipped dining area, two bedrooms, a bathroom and a covered terrace with garden furniture.
The junior tent without sanitary facilities
The junior tent on stilts for 5 persons is designed for those who want to make campsite while traveling light. Two bedrooms, an equipped dining area, a terrace and no sanitary facilities. You nestle in the heart of nature.
the + of our rentals
Wide range of mobile homes and chalets
From 2 to 8 people
Glamping accommodation in the heart of nature
Rentals adapted to all desires
2 nights completely disconnected in the big tent in height of the campsite .
My 3 year old daughter loved it !
Beware you have to be in good physical condition to access it, the climb is rough 😃 but the view is well worth it!
Pool , slide , common areas clean and well maintained .
Owner very pleasant and helpful .
Home made takeaway in the evening very good.
Thanks for this great weekend 😃 See you soon
Nat & Ro
Camping located in the middle of nature (we saw a deer passing by while having breakfast on the terrace of our bungalow!), very well maintained rentals, extremely friendly and attentive owners. Only positive things during the week we spent. Perfect to totally decompress and spend a vacation disconnected from work and close to nature.
We can only recommend this establishment!
Alex B.
The chalet they gave us was perfect, the welcome was warm, the service irreproachable, special mention for the kindness of the owners. We spent these few days in a quiet, beautiful place, with beautiful walks of all levels, a big thank you to both of you ! See you soon …
Jacqueline B.
Discover the pitches, rates and rentals for groups